Ch.21 : Map and Description of Pompei
Director of excavations of 1860-1875, Giuseppe Fiorelli devised to divide Pompeii "arrondissements" or "regions" (in Latin Regio), each borough is divided into blocks (insula) bounded by four streets perpendicularities them according decumanum schema and Roman megrim; each house (bards) of the island receives a number. He therefore divided the city of Pompei in 9 regios. This allowed a simple cataloging of goods found during the excavations and therefore an easier understanding.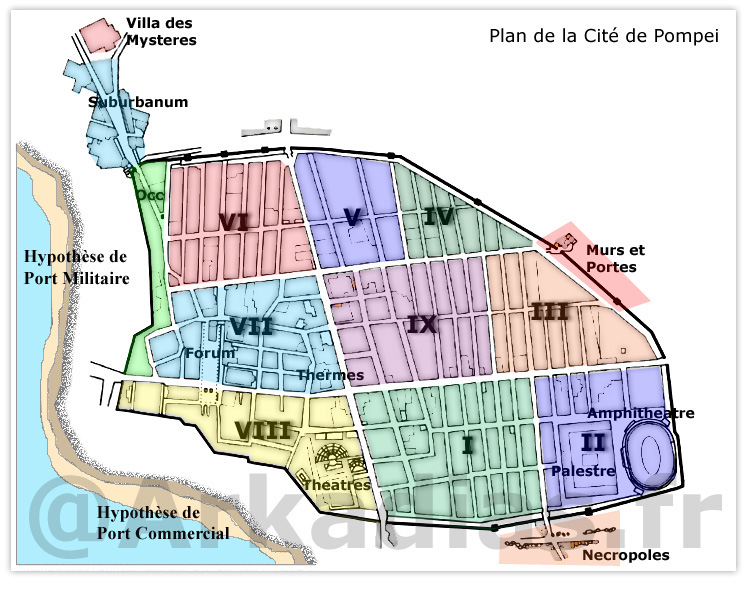 This interactive map is a shortcut for quick and immediate access to different descriptive chapters. Click on the different elements of the plan to access or use the dropdown in page head or alor use the guide I offer down here ....
Descriptif des Images.....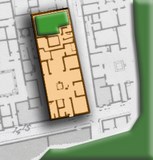 Dans les plans, en Beige le sujet traité mis en évidence par son ombre. En Gris simple, l'environnement du sujet, et en Vert foncé le voisinage pas encor fouillé. Les Plans présentés sont une réadaptation couleur des plans réels existants.